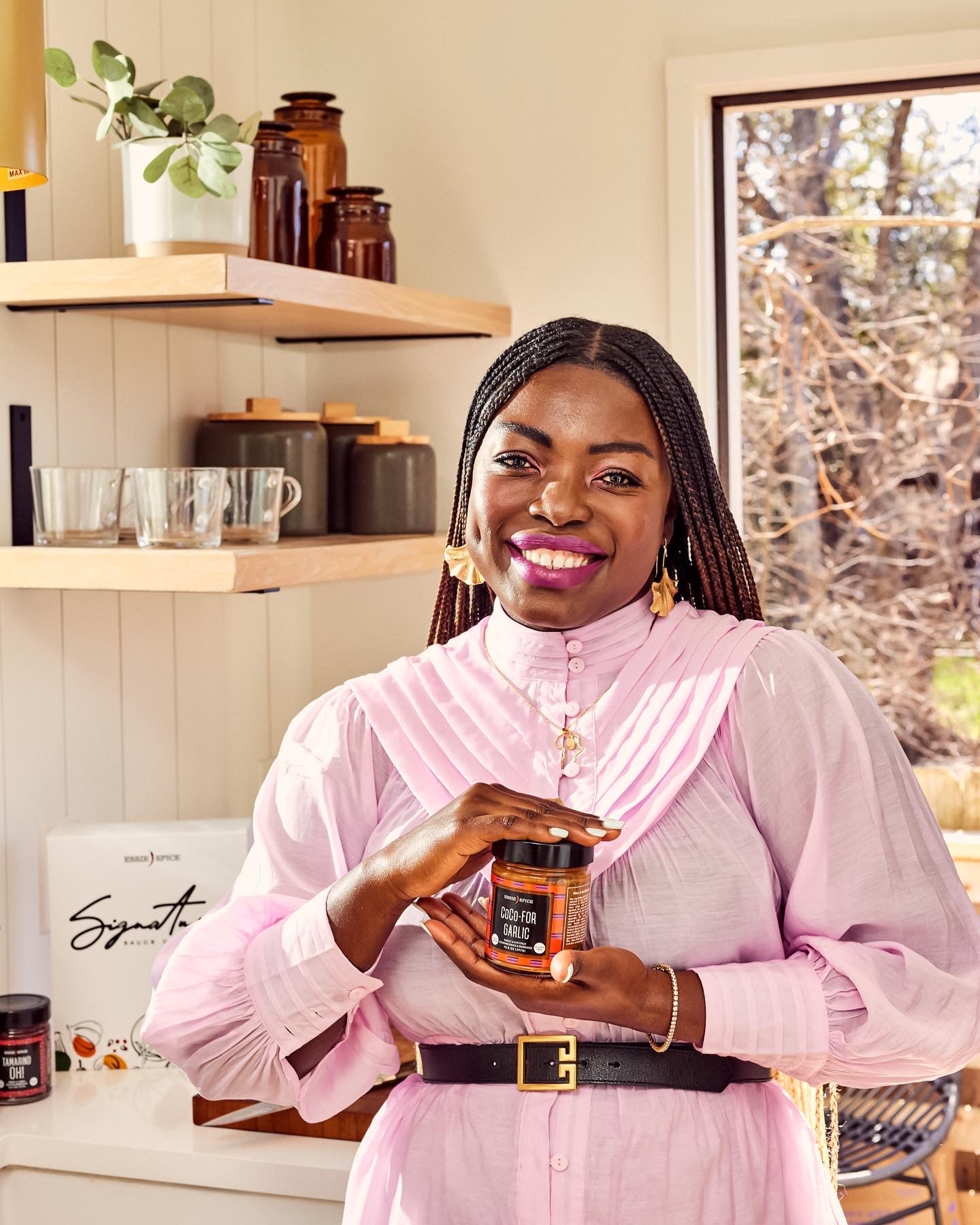 Meet Essie.
For one little girl, the journey started in her mother's tiny kitchen in Ghana where her love affair with spice was ignited. Her flavorful journey continued all over the globe, spurred by her insatiable appetite for travel. She played with exotic palates; she tested cuisines, she concocted condiments.

As her experiments with spices grew, so did the demand for her homemade sauces which all boiled down to what you now find in this jar: bottled up joy handed down through three generations to spice up your life.

That little girl was Essie, and this is Essiespice.

Essie regularly makes personal appearances and offers cooking seminars, classes, and demonstrations under the EssieSpice brand, which have been featured across numerous television and online platforms, and in
national and international publications including TIME, Bon Appetit, Food Network and Shape.
VIEW INGREDIENTS
REAL PEOPLE & THEIR STORIES ARE WHAT INSPIRES US
EssieSpice gives back
01. WE SUPPORT FARMERS

EssieSpice partners with Ghanaian farmers to provide the freshesh ingredients in our spices.

02. WE SUPPORT SCHOOLS

We support Tarkwa Breman Girls School in Ghana and have for over 5 years to help provide free tuition & meals.

03. WE STAY INVOLVED

EssieSpice continues to find ways we can be involved in our community - both here in the United States & at home in Ghana.